Surrounded by the sight of lush greenery, the sound of nature's finest whispering their sweet hymn, and the scent of crisp fresh air — you can be assured that people of all ages from elderly to adults to children will find joy in the wilderness. California is one of the best states to explore by road, with plenty of majestic sights, and beautiful coastlines. So, if you are wracking your mind thinking of the perfect summer plan for the family, find a california rv rental and hop on the road. If you need some help planning your trip, these are the top ten campgrounds in the whole of California, as judged by us.
Elk Prairie
To all those who find themselves cruising down Redwood Empire, the Elk Prairie campground lives true to its name. Here, the occasional spotting of a majestic elk is pretty common. Many camp guests find themselves audience to a herd of elks grazing the vast expanse of meadows. While they seem very endearing from afar, getting up close and personal is highly unrecommended. If wildlife is not something you fancy, Elk Prairie is also home to vibrant redwoods, and one of the most magical beaches in California, Gold Bluff Beach. For the daring and courageous, there are also junior ranger programs for young children. At Elk Prairie, there are plenty of activities all around!
Lake Siskiyou Resort
We hope your family has a penchant for outdoor adventures. Located right at the foot of Mount Shasta, which is perfect for hiking, by the way, this resort boasts one of the most panoramic lakes in California. There are plenty of fun activities at  Lake Siskiyou Resort, ranging from land adventures to water sports. If you are looking for a more peaceful getaway, you can even rent a boat and go fishing for trout in the spring and smallmouth bass in the summer.
Camp Richardson Resort
Most campgrounds rely on a seasonal crowd but this is not the case at Camp Richardson, which is also famously known as Camp Rich. Unlike its counterparts, it adapts to the ebb and flow of the seasons. In the warmer parts of the year, you can look forward to cycling on their relatively relaxed biking route or you could rent a boat to go out to the lake and simply bask in the serenity. In the colder seasons, many guests flock to this spot to ski and snowboard. There are also various amenities around the site such as cabins and a restaurant for an all-rounded camping experience. 
Lake Alpine Campground
Located on an elevation of 7,300 feet where pines and Sierra granite envelops its surroundings, Lake Alpine is renowned for its scenic views. Furthermore, the campground is a quaint and tiny site which means that there will not be many people around at the same time which makes it more tranquil. There is also a small grocery store within walking distance owned by locals which makes the experience feel even more homely. So, if you are looking for a soothing and relaxing getaway, Lake Alpine has proven effective for calming the soul.
Silver Lake West
Sharing the same area as Lake Alpine, Silver Lake West still manages to stand its ground against the rising popularity of Lake Alpine. Silver Lake excels when it comes to activities to be done. There are a few great hiking routes in the area for the daily morning hike to start the day. As for the remainder of the day, we hope you have your fishing rods ready as there are many trouts in the lake. If you fancy a little horseback riding, the Plasse's Resort nearby provides that.
Rancho Seco Recreation Area
Rancho Seco is conveniently located near Sacramento where there are fewer campgrounds to be found. Of course, that is not the only reason why Rancho Seco finds itself on this list, apart from its strategic placement, the area also prides itself on the abundance of activities that it hosts all year round. For those who enjoy working out their legs, there are many hiking and cycling trails available. For those of you who enjoy some water element, sailboarding, kayaking, fishing and pedal boating, and swimming is not out of the question. Additionally, with the Amanda Blake Memorial Wildlife Refuge opening up in its vicinity, there is more to be explored.
El Capitan Canyon
Putting a glamorous spin on camping is El Capitan Canyon campground where there are permanent safari tents or cabins for rent. So, instead of lugging around your tent, they are readily available for you and your family on this campground! It also comes equipped with beds and linens, so rest assured that the time for sleeping will be a comfortable one. Treat yourself to some relaxation after an intense itinerary of hiking and biking across the different trails, or kayaking and fishing at the beach.
Serrano
Having cemented its reputation as one of the first National Forest campgrounds to be furnished with restrooms and hot showers, it remains the most prevalent campground in the area of Los Angeles. Location is not its only selling point as the size and facilities provided here also attract camp guests. It covers a wide expanse of the Big Bear lakeshore which means more activities available. Another thing is that it does not discriminate as there are also wheelchair-friendly trails.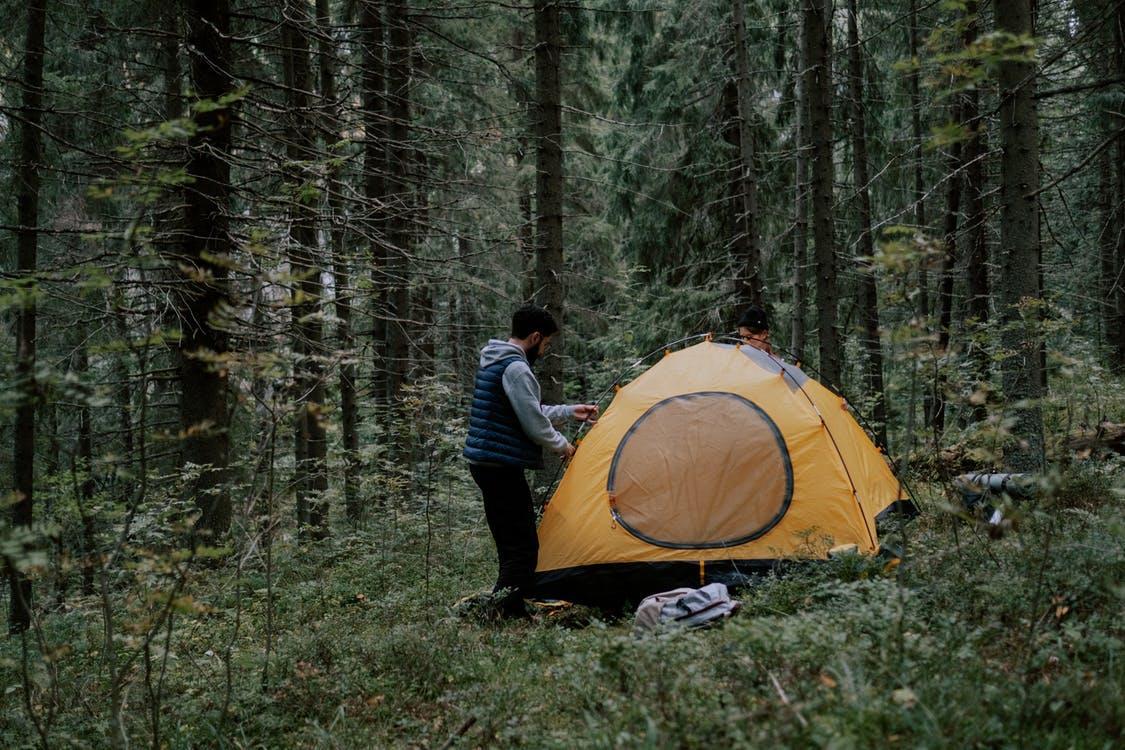 Dorst Creek
Most of you know of Sequoia National Park. Dorst Creek is one of the few campgrounds within the part, and also one of the more sought-after ones. You can really soak in nature at these camping sites they are shrouded by a forest canopy. Though, be warned that campers are advised to guard themselves against bears by placing food in bear-proof lockers.
Pine Cliff Resort
Located on the north end of June Lake, Pine Cliff Resort earns its name from being swathed by pine trees are sights for sore eyes. The lake itself is also situated below snowcapped peaks which means a more aesthetic view during the wintertime. There is also a swimming beach to entertain the younger folks.
Conclusion
Thus, these are the ten best campgrounds that we have tried and tested in California. We hope that this article will help befuddled travelers who are looking for a fun camping vacation, all the best!
The post Top Ten Fun-Filled Campgrounds In California appeared first on Nature Moms.